South African mountain biker Burry Stander died in a cycling accident on Thursday. He was 25 years old.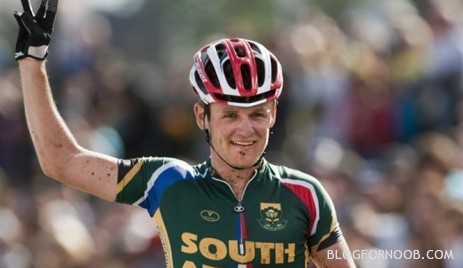 According to reports, Stander was training at Shelly Beach, South Africa when he was hit by a taxi.
Stander's wife and fellow professional rider, Cherise Stander, was training with him at that time.
Reports say the taxi driver allegedly stopped after the accident until the arrival of the police. No arrest has been made at this stage," police said in a statement.
NPR notes the close proximity of the tragic accident to Stander's childhood home apparently allowed the Olympians family members to arrive at the scene quickly.
"No parent should ever have to see his child lying on a tarred road after an accident, knowing that there is absolutely nothing he can do to save his life," said his father, Charles Stander, in a statement released Friday. "It is definitely the worst moment of my life. Words cannot even begin to describe how one feels when it happens. It was terrible."