Tattoo first to bring LTE technology to households
New offering expands Globe LTE footprint covering close to 1,000 sites nationwide
Globe Telecom expands its Long Term Evolution (LTE) footprint as Tattoo Home Broadband, its home broadband brand, brings the latest internet technology to households, allowing subscribers to surf the internet at ultrafast speeds within the comfort of their homes, effectively bringing the telco's LTE coverage of close to 1,000 sites nationwide, matching the LTE coverage of competition.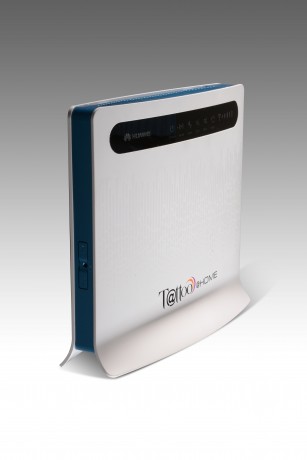 With home broadband LTE, households will now have access to high-speed internet ideal for watching high-definition videos, downloading and uploading large files, seamless video and music streaming, and voice-over-internet-protocol or VOIP calling with clear quality. This LTE service is backed by the largest 4G network in the country deployed by Globe.
Head of Tattoo Home Broadband Jurist Gamban said that, "Tattoo Home Broadband once again leads the industry as the first to offer the most advanced wireless broadband technology that is LTE for the home broadband market. With this latest offering, we are able to reach more households around the country who initially did not have access to high-speed broadband. Now with the power of our largest 4G network, we can bring great value broadband services powered by the latest technologies to more people."
Using the fastest broadband technologies, Filipino families now have access to blazing internet speeds that are easy on the pocket. Unlimited broadband bundles with free calls to Globe and TM may be availed of starting at Plan 1099 at 1 Mbps, Plan 1299 at 2 Mbps, Plan 1599 at 3 Mbps, Plan 2299 at 5 Mbps, Plan 3999 at 10 Mbps and Plan 4999 at 15 Mbps. Meanwhile, internet-only plans that connect at 3 and 5 Mbps are available at Plan 999 and 1999 respectively, both with unlimited web access.
This development comes at the heels of Tattoo's enhanced Home Broadband bundles early this year. All bundles come with high-speed internet, free landline, and free unlimited landline to mobile (Globe and TM) calls. Touted as the "biggest deal in home broadband," the unlimited calls feature is also available on the Tattoo Home Broadband LTE Plans.
Tattoo Home Broadband powered by Globe 4G LTE is available in key areas in Metro Manila and select cities in Luzon, Visayas and Mindanao. For more information, log on to tattoo.globe.com.ph, call (02) 730-1010, visit the nearest Globe store or get in touch with authorized Globe Sales Agents.